Environment Program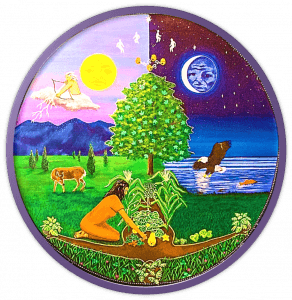 Mohawk Council of Akwesasne Environment Program is located at CIA III 101 Tewesateni Rd., Kawehno:ke , Akwesasne, ON K6H 5R7
Phone:

(613) 936-1548

Fax:

(613) 938-6760

Open:

8:00 a.m. to 5:00 p.m. – Monday to Friday
Services:
In the tradition of the Ohen:ton Karihwateh:kwen (The Words That Come Before All Else), the Environment Program strives to better understand, protect, maintain, and enhance the natural environment of Akwesasne. We acknowledge the contributions of all elements of creation and strive to ensure that projects within our community adhere to safe environmental practices while keeping aware of current environmental and health issues. We are also committed to sharing knowledge of our Environment through Education and Connection to Community.

MCA Environment News


Under the Kaienthóhsera Raised Garden Bed initiative, the Mohawk Council of Akwesasne is attempting to help alleviate food needs by providing raised garden beds to individual households. Each kit includes an 8'x4'x1′ raised garden bed that will be delivered and installed to the residence. The soil will be provided as well as a tray of plants to be planted by the residence. For individuals with or without gardening experience, we will be providing information to help individuals be successful in their food growing with all the information being grounded in who we are as Akwesasronon.
We would like to extend a big Niawen ko:wa to Akwesasne Earth Movers, Northern – Landscapes, and Two House Design-Crafters for making this project possible!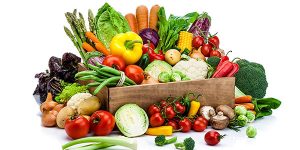 Staff:
Margaret (Peggy) Pyke-Thompson, Program Manager
Abraham Francis, Environmental Science Officer
Taylor Mitchell, Conservation Officer
Scott Peters, Environmental Assessment Officer
Curtis Lazore, Environmental Assessment Officer
Jacey Hall, Wildlife/Fish Technician
Environmental Project Coordinator / St. Lawrence River (Kaniatarowanenneh) Area of Concern
Dillon Point, Canadian Coast Guard Liaison Officer
Honni David, Parks Canada Liaison Officer
Thompson Island Cultural Camp
Jessica Shenandoah, Camp Coordinator
When you contact the Environment Department your call will be directed to the person best suited to assist you.
What do I do:
All you need to do is contact our department and make an inquiry or request. You only need to care for your environment, our Mother Earth.
Where do I go:
Cornwall Island Administration Building, (CIA #3) is the old Lacrosse Factory on Cornwall Island. Enter the door located on the south side of the building and turn directly left to speak to anyone in the Environment Program Office.
Links
Akwesasne Task Force on the Environment
---
"The Environment Program will strive to protect and enhance the natural environment of Akwesasne"
The Environment Program within the Department of Tehotiiennawakon strives to achieve Sken:nen for all of creation by undertaking programs, projects, and services that respect, protect, and preserve the natural world.
Values
The Environment Program will use the Ohen:ton Karihwateh:kwen (The Words That Come Before All Else) as our Environmental framework and Sken:nen (Peace), Kasatstensera (Power) and Ka'nikonriio (Good Mind) as our guiding principles.
Ionwa'nikonri:io "We All Have a Good Mind"
Thompson Island Cultural Camp provides hands-on experience in traditional teachings, cultural awareness, and additional activities that support these initiatives:
Programming:
– Council owned and operated since 1997
– Over 1000 youth participate annually
– Culturally relevant programming
– Life Skills on the Land and Wilderness Survival
– Medicine Walks and Scenic Trails
– Traditional Teachings
– Traditional Songs, Dances, Crafts
Culturally Based Environmental Assessments
Developed from Traditional Teachings – Ohen:ton Karihwahteh:kwen (The Words That Come Before All Else)
– Mohawk Environmental Assessment Officers
– 30 environmental assessments conducted annually
Harmonized environmental assessments completed
– Three Nations Bridge Crossing North Channel Bridge
– Port of Johnstown Redevelopment Project
Emergency Measures Goal
To assure the territory of Akwesasne is prepared to minimize threats to life, health, safety, and the environment in the event of uncontrolled releases of hazardous materials and natural disasters through exercises, training, and public awareness.
Environment Programs
– Contaminants
– Forestry
– Environmental Education
– Environmental Assessments
– Fisheries
– Emergency Management
– Wetlands
– St. Lawrence River (Kaniatarowanenneh) Area of Concern
Special Projects
– Agricultural Advisement
– Species at Risk
– Invasive Species Control
– Thompson Island Cultural Camp
– Naturalized Knowledge System Practices
– Wetland Habitat Assessment, Conservation, & Education
– Shoreline Erosion Best Management Practices
– Removal of Aid to Navigation Batteries from River
– Fish Sampling for Contaminants
– Conservation Education
Follow us on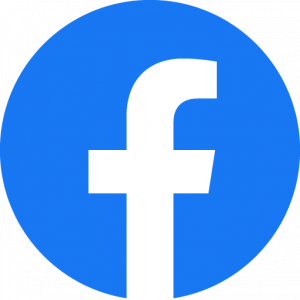 for up to date information