Ahkwesahsne Mohawk Board of Education
Ie thi ha hon:nien — "We Make the Road for Them"
The success of the Board is best measured by the successes of our students who have come through the system. The graduation rate, the number of students entering colleges and universities, and the number of students returning to Akwesasne to work, teach, and lead the community are definite signs that the goals and mission of the Ahkwesahsne Mohawk Board of Education is being accomplished.
The Ahkwesahsne Mohawk Board of Education consists of six board members of two elected members from each of the three districts within the Mohawk territory of Ahkwesahsne; Kana:takon, Kawehno:ke and Tsi Snaihne. With them are three Chiefs from the Education Portfolio in the Mohawk Council of Chiefs.
The term of office is three years with an election held annually for a three year staggered term. AMBE has the responsibility for providing leadership in all matters affecting education. The following are your Board members:
Rosemary Square, Chair, District of Kawehno:ke
Kathleen Papineau, District of Kawehno:ke
Sheila Adams, Vice Chair, District of Tsi Snaihne
Josephine Herne, District of Tsi Snaihne
Cecelia "Ceely" King, District of Kana:takon
Shealene Gibson, District of Kana:takon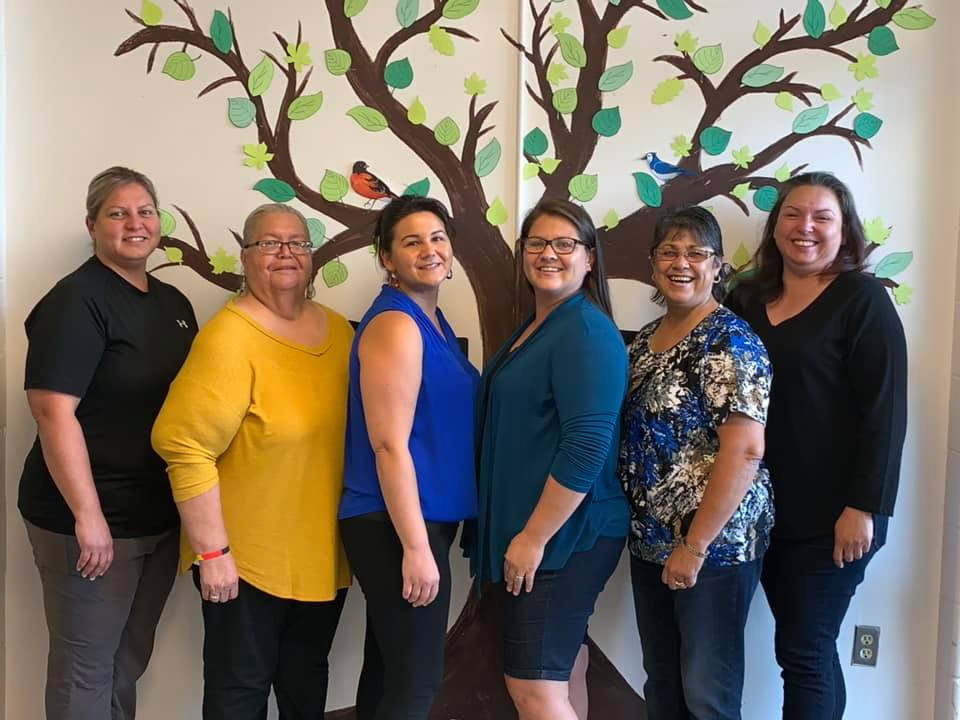 Education Portfolio
The Education Portfolio holders for Council are:
Chief Edward Roundpoint (Kawehno:ke)
Chief Julie Phillips-Jacobs (Kana:takon)
Chief Sarah Lee Diabo (Tsi Snaihne)
To contact an Education Portfolio Chief, please call Mohawk Government at 613-575-2250.
Board Meetings
The Ahkwesahsne Mohawk Board of Education holds regular and special meetings of the Board to make decisions in the best interest of your children. The Board further believes that meetings should be open to the community unless the Board is discussing matters involving a student, staff member or financial matters that require confidentiality. Meetings are held the first and third Thursday of the month and rotates location between the AMBE Office and Iohahi:io. The first 30 minutes of the meeting is reserved for community members to voice concerns, recommendations, etc. Should you wish to address the Board at any time, please contact AMBE office at (613) 933-0409 and request to be included on the agenda. You will be required to provide background information for the trustees to review prior to the meeting.
For more information, please visit the AMBE website at


www.ambe.ca

.