Department of Community & Social Services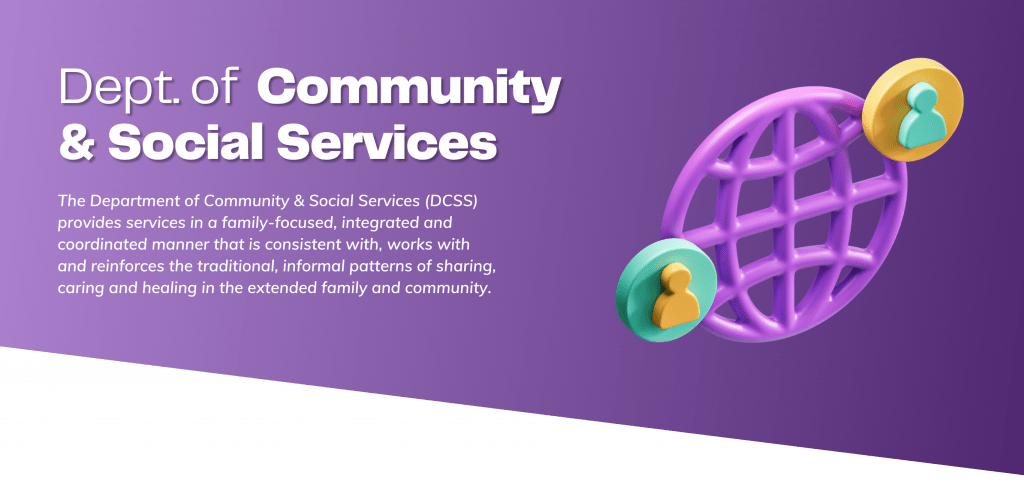 Our aim is to provide services that are less intrusive, non-judgmental and respectful of the individual and family in need; that supports the healing and strengthening of individuals and families and avoids the creation of dependencies on the Department and its programs.

Mission Statement: We care, trust and believe in the strength of Akwesasne.
As a child protection agency, we are committed to promoting the best interests, protection, and well-being of children.
Services:
Child protection services
Family support services
Traditional support services
Community prevention and education services
Foster care services
24-hour on-call services
Referral & advocacy
📍 Kanonhkwa'tsheri:io Health Facility (31 Hilltop Drive, Kana:takon)
📞 613-575-5020
The mission of the Akwesasne Family Wellness Program is to provide emergency and long-term safe housing for victims of domestic violence, abusive situations, self-harm, and high-risk behaviors. The mandate of the program is to provide educational healing services to women, men, and children. There is a separate residential house for males who are victims of domestic violence or self-abuse.
Services:
16-week Residential Program for Women, Men & children
24-Hour Crisis Line & on-site support
Outreach Services
Education & Support Groups
Transitional Housing program
📍 Located on Kawehno:ke
📞 613-937-4322
✉️ afwpoutreach@akwesasne.ca
To provide financial assistance for basic and related needs and to promote self-sufficiency through education or employment.
Services:
Social assistance
Disability
Temporary Care
Education/Employment Assistance
📍 Kanonhkwa'tsheri:io Health Facility (31 Hilltop Drive, Kana:takon)
📞 613-575-2341 ext. 3262
✉️ csp@akwesasne.ca