Akwesasne Mohawk Police Service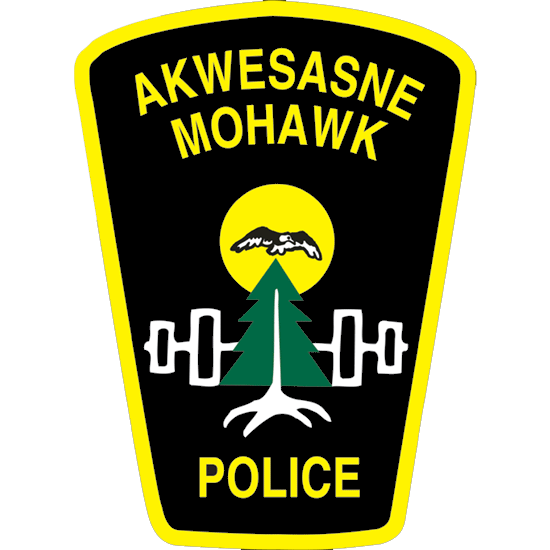 The Akwesasne Mohawk Police Service has been in existence since the 1960s. In 1971, the Band Council passed a Band Council Resolution to call the police Service "St. Regis Akwesasne Police Department". In 1973, the St. Regis Akwesasne Police Officers were accepted into the Ontario Police College.
In 1986 Band Council passed another resolution to rename the St. Regis Akwesasne Police Department, to the Akwesasne Mohawk Police.
The Akwesasne Mohawk Police Service has jurisdiction and authority in both Quebec and Ontario.
---
MISSION STATEMENT
The mission of the Akwesasne Mohawk Police Service (AMPS) is the enhance peace, harmony, justice, and cultural values throughout Akwesasne. In addition, the Akwesasne Mohawk Police strive to honor and respect all living things and to acquire the highest level of professionalism and accountability in servicing the community members of Akwesasne and surrounding areas.
---
SERVICES PROVIDED
General Uniform Patrol
Community Policing
Joint Investigation Team (JIT)
Criminal Investigations
Emergency Dispatch Services
Traffic Law Enforcement
Marine Patrol Services
Anti-Drug Enforcement
Anti-Smuggling Enforcement
Victims Assistance
Emergency Response
DEPARTMENT GOALS
To serve and protect the community of Akwesasne
To enforce the laws of Akwesasne and Canada in a fair and unbiased manner.
To enforce a variety of assignments, including: Traffic law, Anti-Drug & Smuggling Enforcement, and Criminal code enforcement.
To protect our community today, for the seven generations of tomorrow
To provide leadership and role models for our youth.
To work as part of a team.
---
CONTACT
Chief of Police: Shawn Dulude
Deputy Chief of Police: Lee-Ann O'Brien
73 Sweetgrass Lane
Kana:takon (St. Regis), Quebec
H0M 1A0
For non-emergencies or for general information, please contact AMPS at 613-575-2340.
Central/Emergency Dispatch: 613-575-2000
Akwesasne Crimestoppers: 613-575-2255
---
RECENT AMPS NEWS
---