Akwesasne Skatepark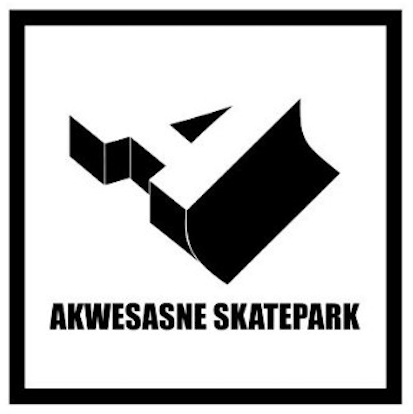 The Akwesasne Skatepark is a 9,600-square-foot recreational area that serves skateboarding, rollerblading, biking, scooter-riding, and wheelchair users from in and around the community. Our skatepark is located at the A'nowara'ko:wa Arena on Kawehno:ke (Cornwall Island).
The Akwesasne Skatepark officially opened on October 8, 2022. Construction was completed by Papillon Skateparks and consisted of a collection of design ideas from 30 skateboarders from Akwesasne, Cornwall/SDG, and Tyendinaga. The Mohawk Council would like to thank the following organizations and individuals for their generous contributions to the skatepark: Canadian Tire Jumpstart Charities, Cornwall Dairy Queen, Rotary Club of Cornwall, Rotary Club of Cornwall Sunrise, Bank of Montreal, Cornwall Roof Truss, Ontario East Powersports, Cornwall Mazda, Seaway Hyundai, Seaway Chevrolet, Meg Estoff, and Karla Ransom. In addition, a great deal of site preparation went into this project. We would like to acknowledge SIBC, the City of Cornwall, and Top of the World Skateshop for their support and assistance.
---
SKATEPARK RULES
This is an unsupervised facility. Please use at your own risk.
The skatepark should not be used during inclement weather or if the surface is wet.
All children are to be accompanied by a parent/guardian.
Helmets, pads, and safety gear are strongly recommended.
Please respect the park and keep it clean.
Be respectful of others.
Food and drinks are prohibited on the skatepark surface.
Vandalism and graffiti are prohibited.
Tobacco, alcohol, or drugs are prohibited.
Additional ramps or obstacles are prohibited.
Motorized vehicles are prohibited.
In the event of an emergency, please call Central Dispatch at 613-575-2000.
---