Department of Health
Our mission is to foster healthy generations. Our vision is that Akwesasne will be a community where people are engaged; children and families are resilient; and we use innovative, wholistic approaches to service delivery.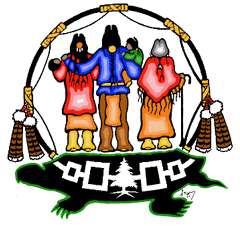 DEPARTMENT OF HEALTH
"The Department of Health will proactively collaborate with Akwesasronon to provide high-quality professional services that are mindful and respectful of the culture, tradition, and uniqueness of individuals and families. We continuously strengthen our professionalism and working environment in order to honor Akwesasne culture, community traditions, and uniqueness in the design and delivery of a continuum of coordinated, high-quality health services."
DEPARTMENT OF HEALTH ADMINISTRATION
Together with the Program Managers, we are responsible for 25% of MCA's overall budget and almost 200 employees. With our management team, we ensure that Councils' obligations regarding the contribution agreements with federal or provincial agencies are met for the benefit of our community. We talk frequently with various funding officials of First Nations Inuit Health, the Champlain Local Integrated Health Unit, Ministry of Health & Long Term Care, Ministry of Children & Youth Services, Aboriginal Healing & Wellness Strategy, and the Eastern Ontario Health Unit. We provide primary care with our physicians, nurse practitioners; in addition, we have nurses, personal support workers, medical transportation drivers, and various health field workers. As well as meeting funding regulations, and applicable legislation that pertains to our clinics, mental health, prevention programs, and public health services, we must also know and react properly to the ongoing day-to-day operational situations that may occur at any given time within a program. The Department of Health has held Accreditation since 2005, every cycle we strive to improve and set Quality Standards across the board in meeting or exceeding their expectations. We meet Executive Director requirements for Operating Plans, Financial Variance Reporting, Human Resource Issues, Fleet Management Reports, Business Cases, Monthly and Annual Reporting. We meet monthly with Akwesasne Health Advisory Board, Health Portfolio, Program Managers, and Executive Director.
The Akwesasne Mohawk Ambulance (AMA) is a Basic Life support ambulance service that operates 24 hours a day, 7 days a week, and 365 days a year, employing 12 staff. AMA is currently applying for Advanced Life Support (ALS) status which will allow AMA to bring the highest level of EMS care to Akwesasne by Akwesasronon. AMA currently employs 3 Critical Care level technicians and 1 Paramedic. When we reach ALS status, Akwesasne will not have to wait for ALS service from non-native emergency services.
The ANIHB Program is a benefit program based on the 1979 Indian Health Policy, the 1997 NIHB Renewed Mandate, and the Health Canada/MCA Transfer Agreement of 1995. The program provides a range of health benefits to meet medical or dental needs not covered by provincial or other third-party health plans. These benefits and services complement provincially insured healthcare programs such as doctors' visits, diagnostic tests, and hospital services. The ANIHB program is not a substitute for provincial health plan coverage. A valid Health card and status number are required for all services available.
The Community Health program provides a wide range of public health services to the Community of Akwesasne. Services include: infection prevention and control, environmental health, maternal child health, diabetes prevention, diabetes management, smoking cessation, fall prevention education, communicable disease services, and vaccine-preventable disease services. The Community Health program works with a variety of partners in order to help create healthier future generations.
The Home Care Program provides in-home nursing care visits for clients who are referred by a physician with specific needs and for post-operative patients who require continued care when released from hospitals. Medical nursing treatments require a physician's order. Nursing medical treatment provides a range of services from Intravenous therapy, wound management, palliative care, etc. Nursing visits per client can range from monthly to twice daily, according to the needs assessed. The Home Support Program assists people whose capabilities are diminished due to acute or chronic conditions. Program personnel assist with activities of daily living such as personal care, meal preparation, grocery shopping, housekeeping, and assist with medical appointments. Family support and the promotion of independence are strongly encouraged.
Iakhihsohtha Lodge opened its doors in the winter of 1990. Our facility has 20 Long Term Care beds and 8 Respite Care beds and 1 Palliative Care Room. Iakhihsohtha provides a safe, clean, pleasant, and home-like environment for our Mohawk Elders in need of long-term care services. We provide residents with nursing care, dietary, housekeeping, and laundry services, as well as a variety of programming activities aimed at stimulating their social, emotional, physical, and mental well-being. In keeping with our community's values, culture, and belief system as a Mohawk Community, we believe in respect and dignity for all our Elders. In compliance with funding and licensing agreements, the Lodge will only admit applicants who have native status certificates and have been determined (through assessment) that we can properly care for. Generally, these are applicants who require a minimum level of supervisory care.
Tsiionkwanonhso:te continues to strive to provide quality care to our residents and their families. We are a 50-bed long-term care home licensed by MOHLTC and Accredited by Accreditation of Canada. Our healthcare team recognizes and respects each resident and their right to individuality, quality care, safety, and privacy, while providing specialized health care. We work with residents, and their families and develop working relationships with the community. Our main goal is to take pride in providing service to our elders and their loved ones.
The Tekanikonrahwa:kon program was developed to assist community members to reach their highest level of wholistic health. This service assists the community by providing resources to help with: Medical, Physical, Addiction/Mental Health, Prevention, and Traditional Medicines options. Our varied services are provided by licensed, regulated health professionals. The Wholistic Health and Wellness program proudly has a multidisciplinary team that consists of individuals who are directed toward supporting clients through assessment, diagnosis, and treatment from both Native Traditional and mainstream clinical healing processes. We have recently added three Mohawk practitioners: two Physicians and one Nurse Practitioner to our team which both compliments and enhances our service delivery to our community members.
DEPARTMENT OF HEALTH ADMINISTRATION:
Department of Health (DOH) Director
Amber Montour
amber.montour@akwesasne.ca
613-575-2341 ext. 3101
Akwesasne Mohawk Ambulance
Issac McDonald, A/Manager
issac.mcdonald@akwesasne.ca
613-575-2341 ext. 3122
Akwesasne Non-Insured Health Benefits
Melanie Gibson, Program Manager
melanie.gibson@akwesasne.ca
613-575-2341 ext. 3342
Community Health
Lesley Bero, Program Manager
lesley.bero@akwesasne.ca
613-575-2341 ext. 3221
Home Care & Home Support
April White, Program Manager
aprilc.white@akwesasne.ca
613-575-2250 ext. 1066
Iakhihsohtha Lodge
Allison "Mae" Lazore-Green, Program Manager
allison.lazore@akwesasne.ca
613-575-2250 ext. 4202
Tsiionkwanonhso:te Long-Term Care Facility
Vincent "Barry" Lazore, Program Manager
vincent.lazore@akwesasne.ca
613-575-2250 ext. 1617
Wholistic Health & Wellness
Delia McDonald, Program Manager
delia.mcdonald@akwesasne.ca
613-575-2341 ext. 3101
---
RECENT DOH NEWS
---