Akwesasne Child Care
The Akwesasne Child Care Program offers culturally appropriate, licensed day care in all three districts of Akwesasne, including a private home program.
Akwesasne Child Care offers full-time care for children between the ages of 3 months and 5 years, Monday through Friday from 7:30 a.m. to 5:00 p.m. The program is licensed to provide full-time care for 97 children, which includes 16 infants (3 months to 18 months) 35 toddlers (18 months to 30 months), and 40 preschool children (31 months to 44 months).
ACCP strives to deliver high-quality childcare that embraces the individuality and diversity of each child and family that we serve in a safe and nurturing environment.

KAWEHNO:KE CHILD CARE CENTER
Supervisor: Angela Thompson
Designate: Bev Terrance
Rooms: Infant (3m-18m), Toddler (18m-30m), Preschool (30m+)
Address: 10 Community Center Road, Akwesasne, ON K6H 5R7
Phone: 613-938-5067
Email: angela.thompson@akwesasne.ca

KANA:TAKON CHILD CARE CENTER
Supervisor: Connie Hall
Designate: Sharla Burns
Rooms: Infant (3m-18m), Toddler (18m-30m)
Address: 21 Park Street, Akwesasne, QC H0M 1A0
Phone: 613-575-1915
Email: connie.hall@akwesasne.ca

TSI SNAIHNE CHILD CARE CENTER
Supervisor: Lacey Angus
Designate: Leonee Mitchell
Rooms: Toddler (18m-30m), Preschool (30+)
Address: 20 Snye School Rd, Akwesasne, QC H0M 1A1
Phone: 613-575-1171
Email: lacey.angus@akwesasne.ca
To learn more about the Akwesasne Child Care Program, please visit
www.akwesasnechildcare.com.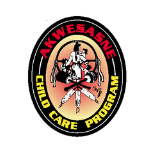 ---
AKWESASNE ZERO 2 SIX

EarlyOn Zero 2 Six is a drop-in center with a wholistic approach to help Akwesasne's families access all services prenatal to 6 years of age! The EarlyOn Zero 2 Six program is a family service for children aged 0-6, their parents and caregivers to take part in programs and activities together.
One of our goals is to make strong connections with our families! Akwesasne Zero 2 Six is designed to encompass all services 0-6 years and include them in our community calendar, resources are pooled to best service all families within Akwesasne. We do this to ensure parents and caregivers can get information and support about services available to them in the community, learn about their children's development and find answers to their questions. Our focus is on helping families give their young children the best start in life.
This service is free and is funded by the Mohawk Council of Akwesasne & Ministry of Education Journey Together funds. There are no fees for any of the services.
EarlyON Zero 2 Six centers will pop up throughout Akwesasne in all three districts to make services accessible to all families. Events may be held at child care, schools, recreations centers to name a few. Please see our calendar for more information on dates and locations.
All programming is guided by How Does Learning Happen: Ontario's Pedagogy for the Early Years in the development of their programs for children and families.
To learn more about Akwesasne Zero 2 Six, please visit: