UPCOMING COVID-19 VACCINE CLINIC & BOOSTER INFORMATION
The MCA Community Health Program is announcing the next COVID-19 vaccine clinic, scheduled for this week. This clinic will be for community members aged 6 months and older.
When: Friday, February 17 (10 a.m. – 4 p.m.)
Where: Kanonhkwa'tsheri:io Health Facility (Kana:takon)
This clinic will be by appointment only. Moderna & Pfizer vaccines will be available.
If you have any questions or would like to make an appointment, please call the Community Health Program at 613-575-2341 ext. 3220.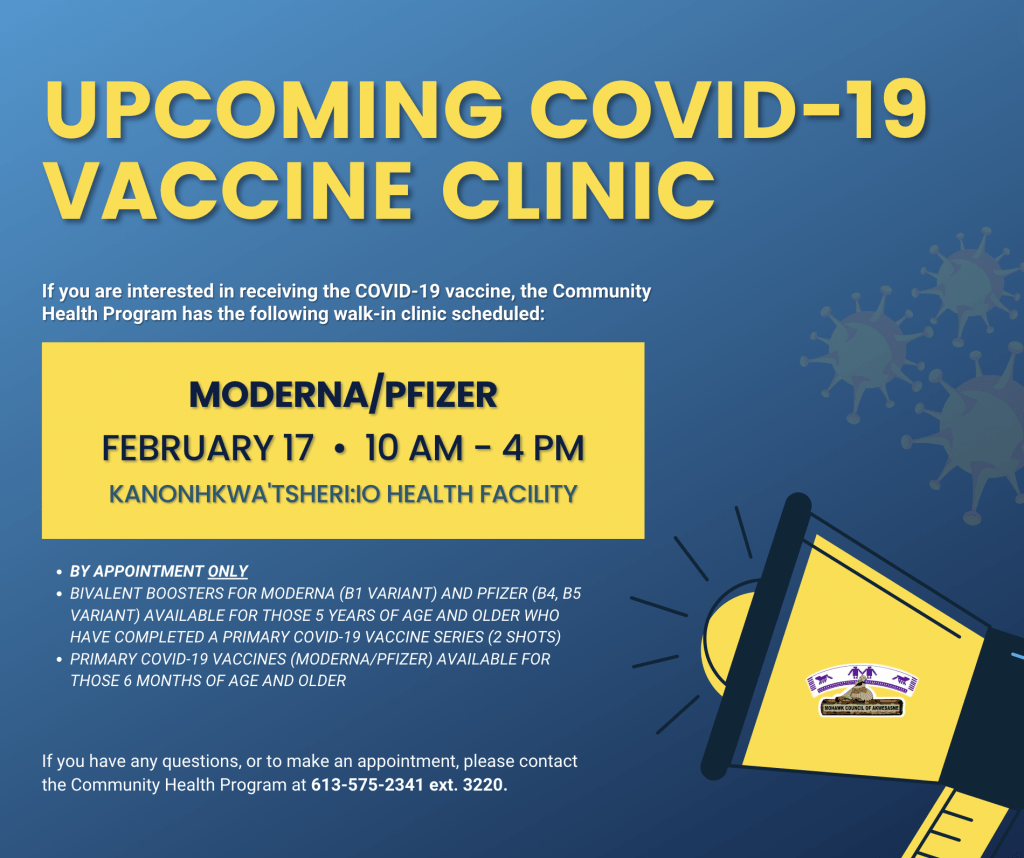 ---