AFWP — NAME THAT HOUSE CONTEST
The Akwesasne Family Wellness Program and Akwesasne Child & Family Services will be opening a new drop-in center in Tsi Snaihne!

The purpose of this drop-in center is to make resources more accessible to the community. At this center, you can:
• Access a variety of workshops for youth, adults and elders on a continuous basis
• Attend information sessions held by different departments throughout the Mohawk Council of Akwesasne, as well as other organizations in and around the community
• Meet with counsellors for support and advocate services
• Visit the food pantry

This will be a safe place to gather, to learn, to speak, to listen, and to network. Share your creativity with us as we prepare to open to the community! Help us name the drop-in center — submit your entry ideas to afwpoutreach@akwesasne.ca. The winner will win a gift basket filled with Buy Local gift cards!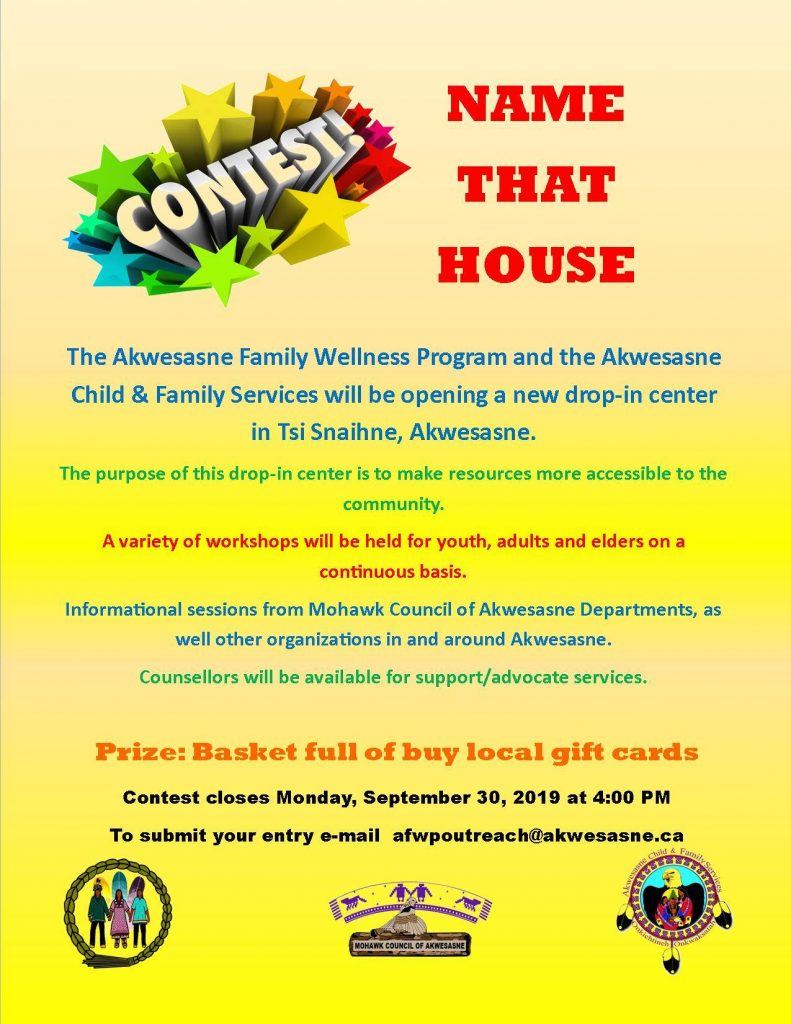 Contest closes on Monday, September 30 at 4 PM.