ASPHALT REMOVAL TO START WEDNESDAY, AUGUST 18 (PHASE 1 – HILLTOP DRIVE RECONSTRUCTION PROJECT)
The Department of Infrastructure Housing & Environment (DIHE) has received notice from the Construction Contractor 'Lazore's Construction' that they have completed placement of safety precaution fencing with signage and will start the process of asphalt removal today, Wednesday, August 18th, for the Phase I – Hilltop Drive Water/Sewer/Road Reconstruction.
The Hilltop Drive section of road from First Street to the cross section of Park Street will be closed to traffic and only open to local residents. Please ensure children and pets are kept away from the road construction area during this process.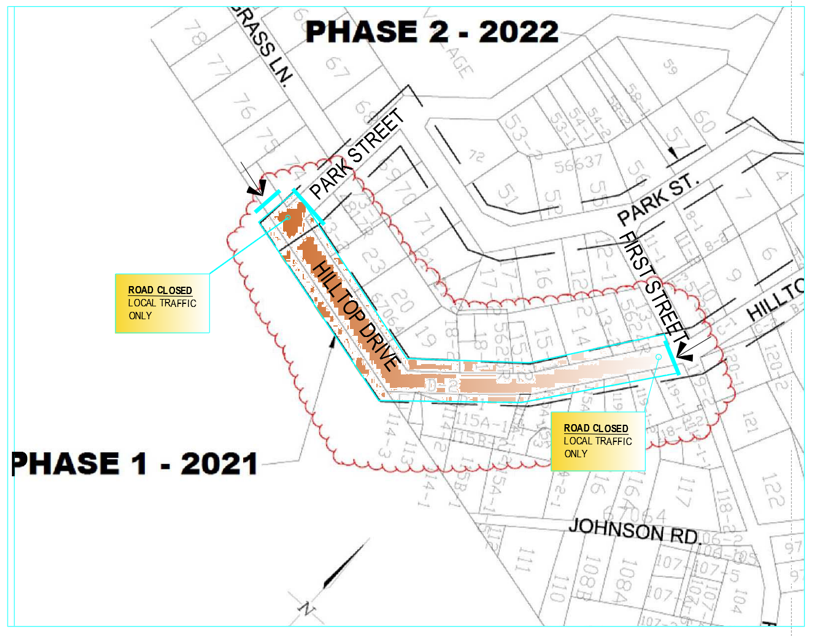 District residents are welcomed to receive more information about the project, and can do so by appointment with DIHE. Information can also be found on the MCA website: www.akwesasne.ca.
To make an appointment to receive more information, or to speak to a DIHE Project Team representative about any effect to residents, please contact:
Department of Infrastructure Housing & Environment
General Assistance & Scheduling, (613) 575-2250 ext. 1003
Department of Infrastructure Housing & Environment
Technical Project Manager
(613) 575-2250 ext. 1007
Email: leslie.papineau@akwesasne.ca
Department of Infrastructure Housing & Environment
Director
(613) 575-2250 ext. 1005
Email: Lorraine.bova@akwesasne.ca
Department of Infrastructure Housing & Environment
Quality Control Inspector
Cell: (613) 930-3295
Department of Infrastructure Housing & Environment
Environmental Assessment Office
(613) 575-2250 ext. 1038, or 1044
Department of Infrastructure Housing & Environment
Water/Wastewater Program Manager
(613) 933-4924, or Cell: (613) 551-7411
Department of Infrastructure Housing & Environment
A/Roads Program Manager
(613) 938-5476
MCA Health & Safety Officer
Human Resource
(613) 575-2250 ext. 2151
Emergency Contact
Police Dispatch: (613) 575-2000