MCA ANNOUNCES HIRING OF NEW EXECUTIVE DIRECTOR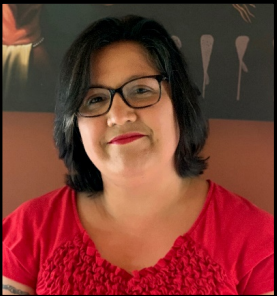 The Mohawk Council of Akwesasne (MCA) is proud to announce the appointment of Heather Phillips to the position of Executive Director, effective June 24, 2019.
The Executive Director is responsible for directing day-to-day operations of the organization, providing strategic leadership to staff, improving community and external relations, assisting in governance implementation, managing risk, and promoting employee satisfaction. The Executive Director also ensures that the short and long-term goals of the organization and community are fulfilled.
Heather Phillips was born and raised in Akwesasne. Along with her husband Darcy, she has two grown daughters, Jordan and Taylor, a granddaughter Darcie, as well as a dog and two cats that keep her company.
Ms. Heather Phillips' educational background includes: an Electronics Engineering Diploma from St. Lawrence College, an Honours Bachelor of Commerce degree with Laurentian University and the completion of the CGA-CPA designation. She is now completing her final course for a Masters of Business Administration.
For the past 22 years, Ms. Phillips worked for the Mohawk Council of Akwesasne. She has maintained various roles in the organization including: IT Technician, IT Manager, Director of Housing, an assignment as the Acting Executive Director, and a term as an Assistant Comptroller. Ms. Phillips will leave her position as the Assistant Comptroller in order to serve the Akwesasne community in the capacity of Executive Director.
Grand Chief Abram Benedict noted, "We are pleased to welcome Heather Phillips to the position of Executive Director for the Mohawk Council of Akwesasne. As the MCA continues to grow and improve, Heather's long-term commitment to serving our community and vast experience within our organization will surely prove to be an asset in her new role. We are excited to have an Akwesasronon take on this important role and look forward to the continued great work that Heather always delivers."
Heather Phillips noted her enthusiasm for her new position. "I am very excited to begin this new journey, and am hopeful that I can bring positive change to the services of the Mohawk Council of Akwesasne."
MCA is confident that our employees and community members will join us in welcoming Heather Phillips into her new role.