MCA WELCOMES NEW CBSA PRESIDENT TO DISCUSS FUTURE COLLABORATION
The Mohawk Council of Akwesasne welcomed officials from the Canada Border Services Agency (CBSA) to a meeting on Monday, Sept. 12 in the Tsi Snaihne District. The purpose was to discuss and determine updated priorities for the MCA-CBSA Border Collaboration Initiative (BCI). The BCI was first created in 2019 with the purpose being to use collaboration and "design-thinking" to improve the border crossing experience at Akwesasne/Cornwall.
Monday's meeting was attended by the newly appointed president of CBSA Erin O'Gorman. It was her second visit to Akwesasne, having toured part of the community last month.
The BCI's goals and priorities leading up to now included the implementation of a domestic lane at the CBSA Port of Entry in Cornwall, which has been successful in its pilot. It allows for a special lane for all traffic coming only from Kawehno:ke (Cornwall Island) that hasn't left Canada or Kawehno:ke. The lane makes it possible to separate domestic vs international traffic and has reduced the wait times for all travelers using the port.
Topics discussed during Monday's session included addressing communication and operational issues, emergency planning, economic development, and Dundee port issues. The leaders of CBSA and MCA will now work to define specifically what new goals they will commit to collaborate on and develop an updated work plan for BCI.
MCA thanks the CBSA team for their commitment to continuing the positive work of this initiative.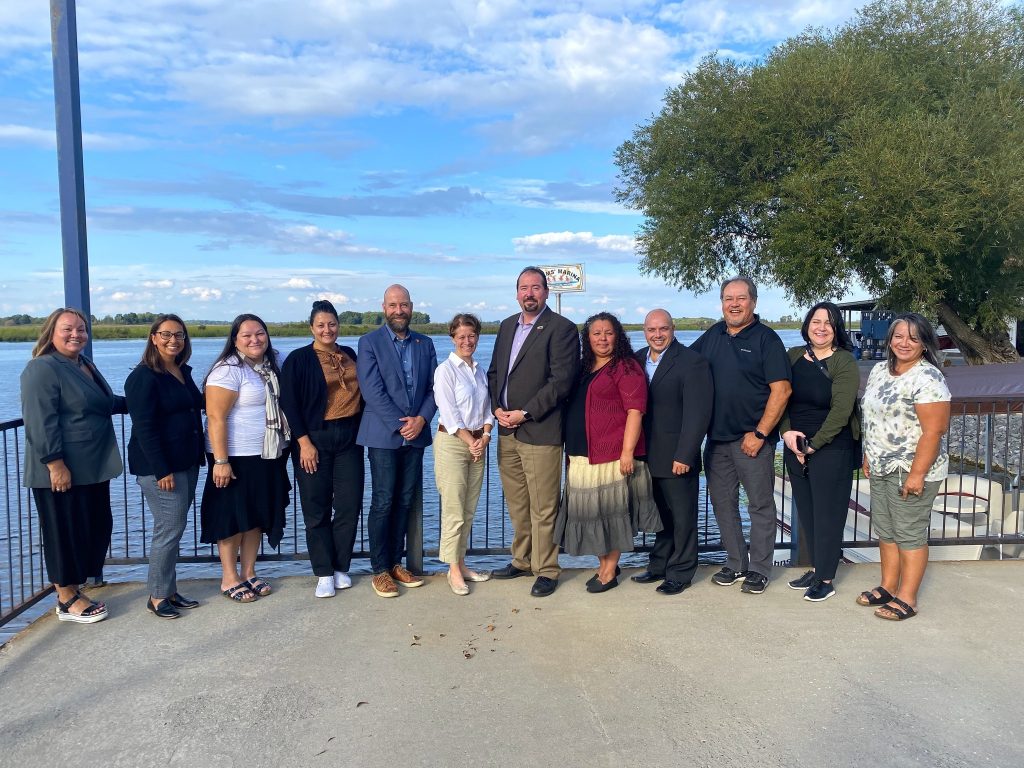 Left to right: Kawehno:ke District Chief Vanessa Adams, Executive Director for Travellers Policy and Program Development Alyssa Herage, Director of CBSA Indigenous Affairs Loretta Landmesser, Director General for Traveller, Commercial, and Trade Policy Julia Aceti, CBSA Champion for Indigenous Peoples and Vice-President of Strategic Policy Branch Scott Millar, CBSA President Erin O'Gorman, Grand Chief Abram Benedict, Kana:takon District Chief Julie Phillips-Jacobs, CBSA Regional Director General for Northern Ontario Region Eric Lapierre, Kawehno:ke District Chief Vince Thompson, Indigenous Training Program Manager Cynthia Pye, and Tsi Snaihne District Chief April Adams-Phillips.