U13A CORNWALL TYPHOONS SIGN IONKWAKWÉ:NION BOOK OF ACCOMPLISHMENTS
On Tuesday, May 30, the Mohawk Council of Akwesasne held a small ceremony for the Ionkwakwé:nion Book of Accomplishments at the Benson Centre in Cornwall. Players of the Cornwall Girls Hockey Association's U13A Typhoons team, joined by their coaches and families, were invited to sign the book and be honoured for their work with the 2023 Chevrolet Good Deeds Cup.
The Chevrolet Good Deeds Cup is a challenge for minor hockey teams to take the values they learn in the arena – determination, leadership, teamwork – and use them to support their communities outside of it. The more good deeds completed, the more points scored for the team. The U13A Cornwall Typhoons were announced as the winners for 2023, successfully securing $100,000 that was donated to Beyond 21 in Cornwall, a local charity that empowers and supports adults with developmental disabilities.
The Mohawk Council of Akwesasne would like to congratulate the U13A Cornwall Typhoons on this accomplishment, as well as an awesome season. Your impact on the community is felt both on and off the ice — keep up the great work!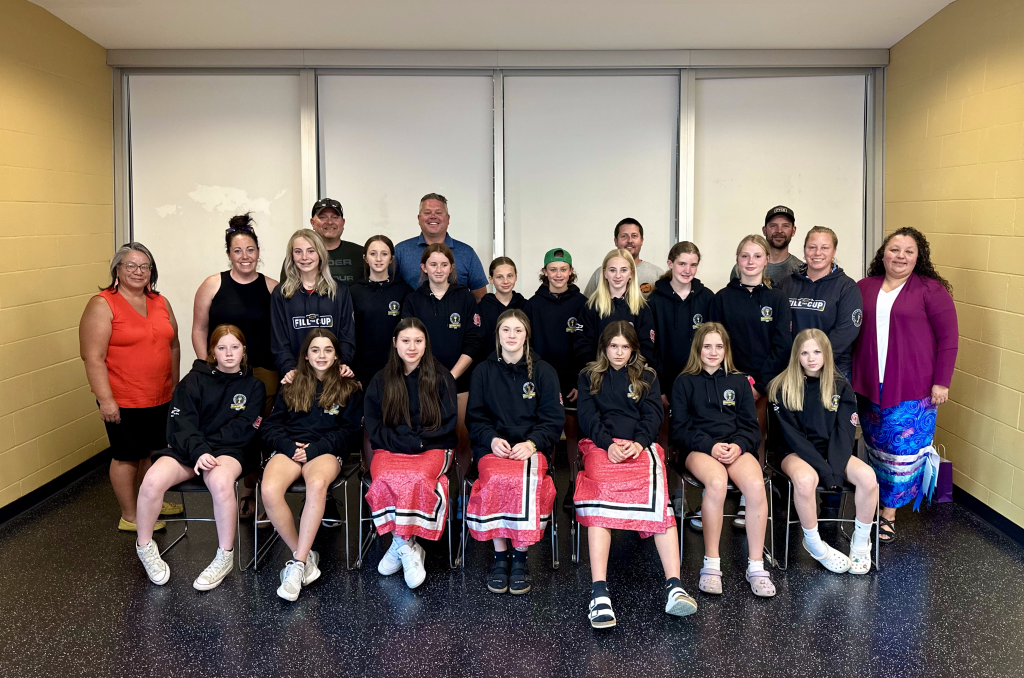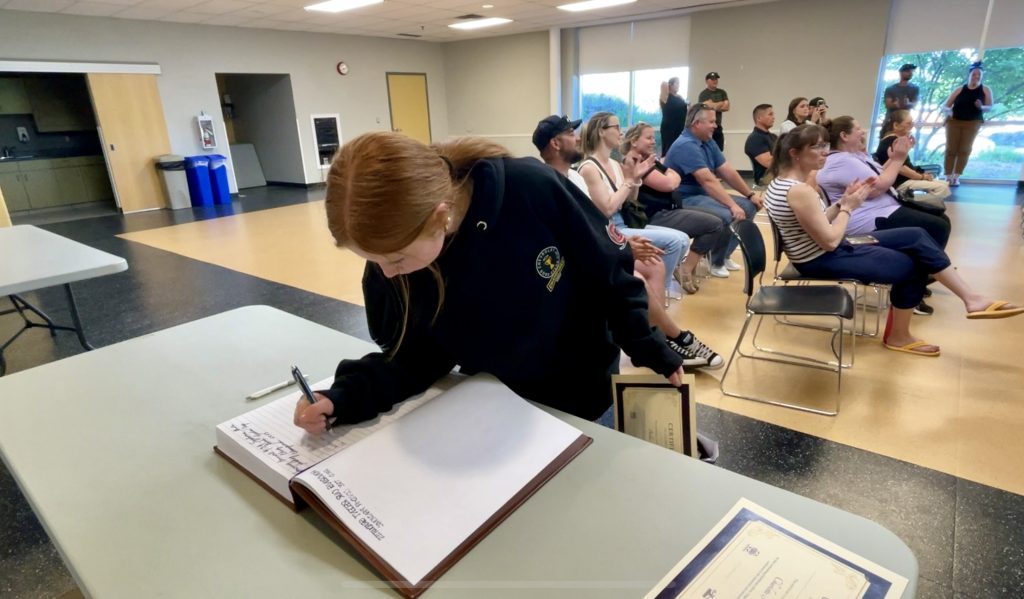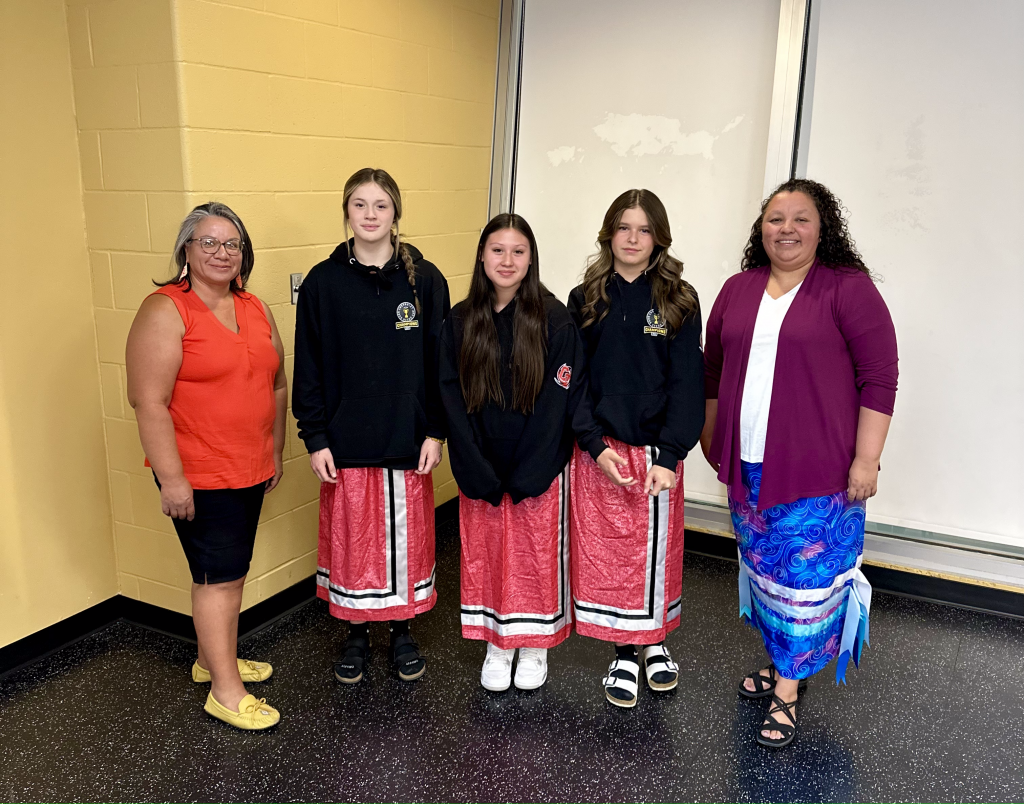 Pictured left to right: Chief April Adams-Phillips, Sloane Thompson, Embry Skidders, Lilli White, and Chief Julie Phillips-Jacobs.