VIRTUAL VICTIM IMPACT STATEMENT WORKSHOP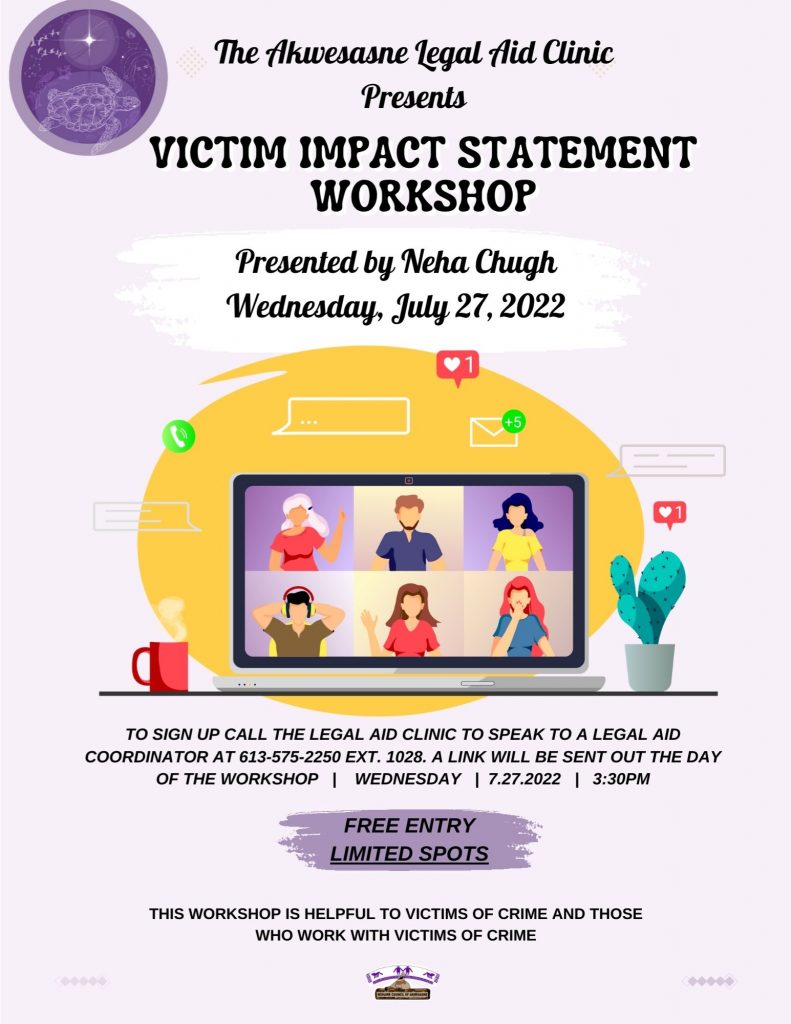 The Akwesasne Legal Aid Clinic would like to invite interested community members to a FREE workshop on victim impact statements. A victim impact statement is a written or oral statement presented to the court at the sentencing of the defendant and was created as an opportunity for the judge to hear how a criminal action has affected you and those that you love.
When: Wednesday, July 27
Time: 3:30 p.m.
To sign up, please contact the Legal Clinic Coordinator at 613-575-2250 ext. 1028.