MCA HOSTING APPLICATION INTAKE SESSIONS FOR MRZ CARDS
The Mohawk Council of Akwesasne would like to invite the community to either of two application intake sessions for Canada's new Machine Readable Zone (MRZ) Secure Certificate of Indian Status cards.
The MRZ cards help to simplify the border crossing process for First Nations individuals. As a secure and scannable document, it can be used at ports of entry (POE) between Canada and the United States, speeding up wait times and processing times.
The application intake sessions will be held on:
Thursday, November 3
St. Regis Recreation Center
10 a.m. – 6 p.m.
Friday, November 4
St. Regis Recreation Center
9 a.m. – 2 p.m.
These intake sessions are only for those individuals who have already been issued a status number.
Individuals can save time by completing the application and obtaining photos before attending the intake session.
For more information, please contact the Office of Vital Statistics at 613-936-1548 or at ovsclerk@akwesasne.ca.
---
---
---
EXAMPLE OF MRZ CARD

: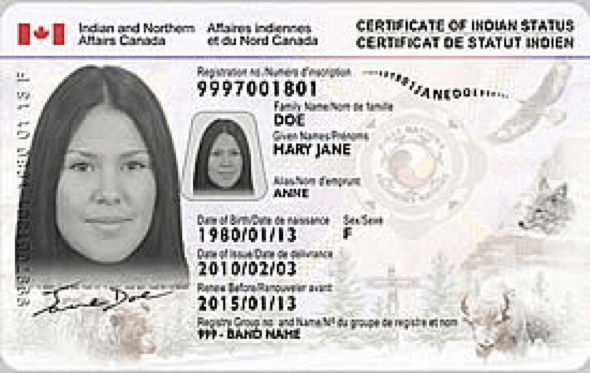 ---